"We liked absolutely everything about our wedding. Andrew & Anna are amazing, everything was at the highest level. Thank you very much!" Vitaliy & Věra
Lovely summer outdoor wedding took place at the terrace of Pruhonice castle on 7th June 2019.
Cheerful couple Vitaliy & Věra are passionate travelers and great fans of the Czech Republic and German traditions. This gave the idea to celebrate in a Czech castle in traditional Bavarian costumes.
The weather blessed them with a sunny and warm day, and the closest people shared with them this important moment. What else is needed for a perfect wedding day?
They arrived at the dreamy castle in a luxury car Maybach, and everything was ready for the wedding ceremony. The wedding terrace was decorated with white and light pink colors
– with lots of delicate June flowers on elegant antic columns. This romantic and elegant atmosphere was underlined by a beautiful view of the park, for which many newlyweds come here to get married.
A reception was held in the open air! Thanks to good luck with the weather and careful planning, newlyweds had an amazing atmosphere of the celebration under the stars.
In the evening, the natural moonlight complemented the castle's colorful lights and golden candelabra with candles at each table. All guests were carried away to a medieval idyll, where dancing, joy, and laughter continued until morning.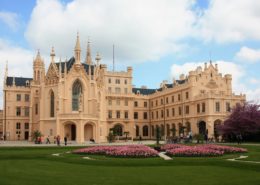 https://www.icatering.eu/wp-content/uploads/2017/01/Zámek-Lednice-foto-3.jpg
1227
2000
weddingage1
https://www.icatering.eu/wp-content/uploads/2020/07/1.png
weddingage1
2017-01-22 22:28:00
2020-07-29 16:21:10
The Lednice Castle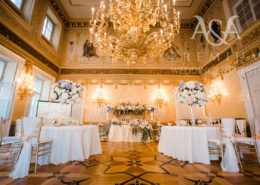 https://www.icatering.eu/wp-content/uploads/2017/01/180614-1743-5W2A0123-sm.jpg
800
1200
weddingage1
https://www.icatering.eu/wp-content/uploads/2020/07/1.png
weddingage1
2017-01-12 16:22:34
2020-07-29 15:41:15
Kaunicky Palace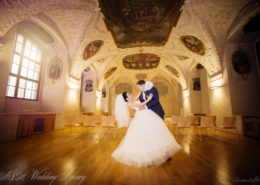 https://www.icatering.eu/wp-content/uploads/2016/11/20151106-5W2A0556-sm-копия-1.jpg
800
1200
weddingage1
https://www.icatering.eu/wp-content/uploads/2020/07/1.png
weddingage1
2016-11-29 12:22:49
2020-07-29 15:27:23
Baroque Hall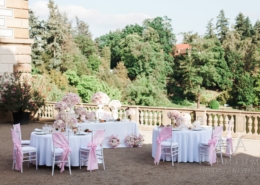 https://www.icatering.eu/wp-content/uploads/2019/08/IMG_8779.jpg
3744
5616
weddingage1
https://www.icatering.eu/wp-content/uploads/2020/07/1.png
weddingage1
2016-11-25 12:08:14
2020-07-29 15:23:59
The Pruhonice Castle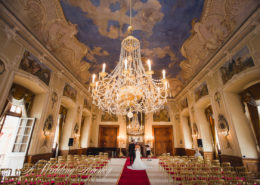 https://www.icatering.eu/wp-content/uploads/2016/11/20150818-5W2A1333-sm-копия.jpg
800
1200
weddingage1
https://www.icatering.eu/wp-content/uploads/2020/07/1.png
weddingage1
2016-11-25 11:19:52
2020-07-29 15:34:38
The Dobris Castle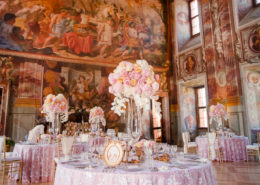 https://www.icatering.eu/wp-content/uploads/2017/02/170626-1740-IMG_2491-copy.jpg
5178
3452
weddingage1
https://www.icatering.eu/wp-content/uploads/2020/07/1.png
weddingage1
2016-11-23 12:39:39
2020-07-29 14:53:34
Troja Château